William Sutherland Maxwell was a distinguished soul whose life is best summarized in the words of Shoghi Effendi. The Guardian cabled the following obituary to the Baha'is of the world on March 26, 1952:
With sorrowful heart announce through national assemblies that Hand of Cause of Baha'u'llah, highly esteemed, dearly beloved Sutherland Maxwell, has been gathered into the glory of the Abha Kingdom. His saintly life, extending well nigh four score years, enriched during the course of Abdu'l-Baha's ministry by services in the Dominion of Canada, ennobled during the Formative Age of Faith by decade of services in Holy Land, during darkest days of my life, doubly honoured through association with the crown of martyrdom won by May Maxwell and incomparable honor bestowed upon his daughter, attained consummation through his appointment as architect of the arcade and superstructure of the Bab's Sepulchre as well as elevation to the front rank of the Hands of Cause of God. 1
William Sutherland Maxwell, born November 14th 1874, was a Canadian of Scottish background from a well-known and respected Montreal family. 2 He was characterized as being reserved, introverted and introspective. He possessed "an unfailing consideration for others, 'a swift will', a charming manner, and a kindness that made the Maxwell household known for its hospitality and friendship." 3 In her first volume biography of the Maxwell family, Violette Nakhjavani writes: "to appreciate his achievements, one has to recognize two factors in the nature of this man that must have been distinctive even from his earliest years. One was his goodness; the other his innate artistry. And their combination made him unique." 4 He had a talent for drawing and design and a keen interest in the arts and architecture. He studied in Boston and later in Paris. There he met May Maxwell. He later told his daughter that he knew he wanted to marry May the moment he first met her. 5 Sutherland described their love in these words:
I left Montreal for Paris in September 1899 to study Architecture in the École des Beaux-Arts, Aterlier Pascal, and met Randolph Bolles; there we became great friends and later I met his sister in their home, 100 Rue du Bac. After seventeen months I returned to Montreal, a happy young man, as I was engaged to May Bolles.

I returned to Paris in the spring of 1902 and we were married in London on May 8th, 1902, and for thirty-eight years we were blessed in being together. Happiness was ours with never a cloud on the horizon. 6
May Maxwell, despite health that bordered on infirmity, was a trail blazer. She was among the first Western pilgrims to visit Abdu'l-Baha in Akka, she worked to establish the Baha'i community in France, she is regarded as the mother to the Baha'i community in Canada, and she gave her last breath to the Faith as a pioneer to Beunos Aires – earning her the title of martyr for the Cause.
In the early years of their marriage, Sutherland remained distanced from the Baha'i Faith and he discouraged May from speaking about it. Teaching Sutherland the Baha'i Faith deepened her understanding of its principles and their applications. 7 A turning point in Sutherland's spiritual life occurred when the couple pilgrimaged to Akka in 1909:
One day at the table, Sutherland said to Abdu'l-Baha:

"The Christians worship God through Christ; my wife worships God through You; but I worship Him direct."

Abdu'l-Baha smiled and said: "Where is He?"

"Why God is everywhere," replied Sutherland.

"Everywhere is nowhere," said Abdu'l-Baha. He then went on to demonstrate that such worship was worship of a figment of the imagination and had no reality; we must worship God through something tangible and real to us, hence the role of the Manifestations. Sutherland bowed his head in acceptance. The real seed of his faith germinated from that hour. 8
Sutherland later recounted: "My reason recognized that this was – IT." 9
The Maxwell home in Montreal, designed by Sutherland, became a hub of activities for the blossoming Baha'i community. In 1912, Sutherland and May hosted Abdu'l-Baha as He visited Montreal, the only Canadian city included in His western tour. "This is My home", He said. 10 Shoghi Effendi designated the Maxwell home as the only shrine in the Western hemisphere and you can visit it and pray in the room where Abdu'l-Baha stayed – a room unfrequented by any other guest after His visit.
Sutherland was involved in many renowned architectural projects. He partnered with his brother, Edward, and together they ran the largest firm of its time. They designed many Canadian landmarks including the Legislative Building of the provincial government of Saskatchewan, the Art Gallery of Montreal, the Palliser Hotel in Calgary, and Montreal's Church of the Messiah (in which Abdu'l-Baha spoke). 11 He was the recipient of many prestigious awards and honours.
In 1937, his daughter, Mary Maxwell, married Shoghi Effendi and three years later his wife, May, passed away of a sudden heart attack while pioneering in South America. According to his biography on the website of the Canadian Baha'i Community:
For Sutherland Maxwell, the following years up to his passing in 1952 may be regarded as a time of spiritual efflorescence. He accepted the loss of his wife with resignation, faith and gratitude for all the happy years of marriage they had shared. After May Maxwell's passing, Shoghi Effendi invited Sutherland Maxwell, now entirely alone, to come to live in Haifa.

The years Sutherland Maxwell spent in Haifa coincided with some of the hardest of Shoghi Effendi's life, and Sutherland Maxwell proved to be a tower of spiritual strength. Gradually, Shoghi Effendi referred small building projects to Sutherland Maxwell for his advice: a new flight of stairs, a lamp post, a new entrance. To an architect with over 40 years of experience, this was child's play. He would make a pen sketch in perspective, colour it, and submit it to Shoghi Effendi to analyze the finished product. Delighted with his talents, Shoghi Effendi asked Sutherland Maxwell to work on a design to complete the Shrine of the Bab. 12
The task to design the arcade and superstructure for the Bab's sepulchre was not an easy one as it had to be built around and on top of the stone fortress-like edifice built by Abdu'l-Baha. It stands as a physical testament of Sutherland's talents and artistic capabilities and of his dedication and devotion.
In addition to his architectural work, Sutherland also assisted the work of the World Centre by helping with visitors, dealing with the mail and assisting with government contracts and errands. In the winter of 1951, the Guardian appointed him as a Hand of the Cause of God. Typical of his humble nature, Sutherland's response was: "I did not do it all alone; there were so many others who helped." 12 The following spring, Sutherland passed away in his native city of Montreal.
---
Posted by
In her innermost heart, Sonjel is a stay-at-home parent and a bookworm with a maxed out library card but professionally she is a museologist with a background in English Literature. She currently lives on Prince Edward Island, an isle in the shape of a smile on the eastern Canadian coast. Sonjel is a writer who loves to listen to jazz when she's driving at night.
"*" indicates required fields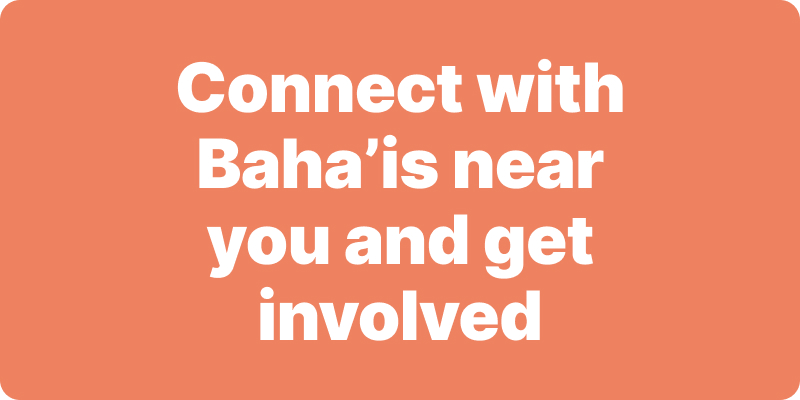 Join activities, celebrations, study groups, spiritual empowerment and education programs for young people, and more.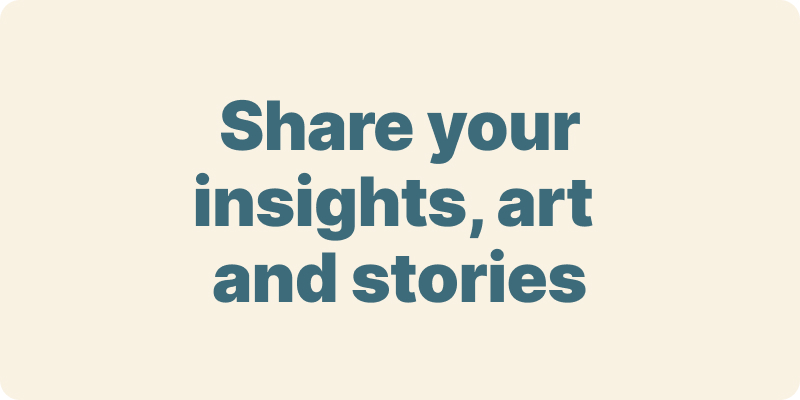 The arts and media have a critical role in how we share our community experiences. We've got resources, projects and more to help you get involved.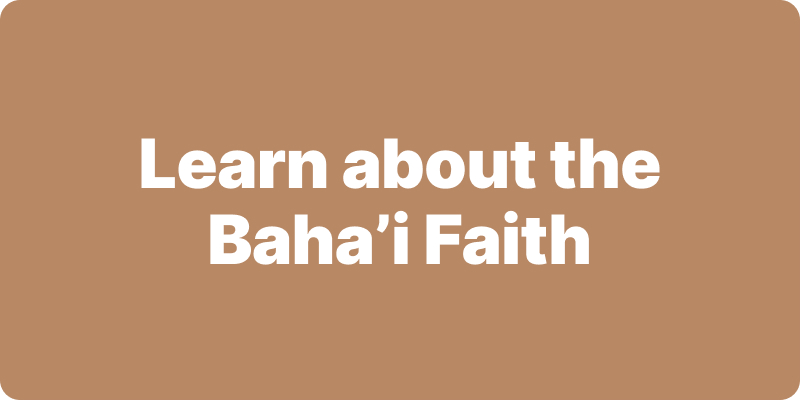 Baha'i beliefs address essential spiritual themes for humanity's collective and individual advancement. Learn more about these and more.
We acknowledge the Traditional Owners of country throughout Australia.

We recognise their continuing connection to land, waters and community. We pay our respects to Aboriginal and Torres Strait Islander people and their cultures; and to elders both past and present.
Baha'i Blog is a non-profit independent initiative
The views expressed in our content reflect individual perspectives and do not represent the official views of the Baha'i Faith.
Visit the site of the
Australian Baha'i Community
and the Baha'i Faith Worldwide