Once every nineteen days, on the first day of each Baha'i month, Baha'is gather together in their local community to meet in what is known as the Nineteen Day Feast, and these gatherings serve as the bedrock of Baha'i community life.
Inspired by Abdu'l-Baha's intriguing promise that should the Nineteen-Day Feast "be held in the proper fashion the friends will, once in nineteen days, find themselves spiritually restored and endued with a power not of this world," and encouraged by the Universal House of Justice's words that the Feast must be "adequately understood by all" to "ensure this glorious outcome," I set out to deepen and discover what this might mean for me. 1 What is this proper fashion?
Having been raised a Baha'i I've attended many Feasts throughout the United States and though it is always a blessing to be with Baha'is, I cannot necessarily attest to feeling "spiritually restored" and "endued with a power not of this world." So, I did a little experiment. I gathered quotations on Feast and set out to practice them as faithfully as possible and see what happened. (Spoiler Alert: I experienced the most moving, connected Feast of my life! All that was different was me.)
Before I share the nine practices from the Writings that I strived to implement, I want to make clear none of this is what I expected. When the idea first occurred to me for an "investigative" article about Feast I thought it'd be a list of hosting suggestions supported by the Writings, but basically (truthfully) a presentation of my own opinions about what constitutes a "good" Feast. Fortunately, the Writings stopped me in my tracks. What is a good Feast? Is it jubilation, reverence, attendance or conclusive consultation? Personally, I think it may have any of these characteristics but the Master's words about it being spiritually restorative and enduing the believers with spiritual power is the ultimate measure and perhaps my preparation for and attitude during Feast is the most important and effective way I can contribute to this outcome; certainly for my own experience, but hopefully for others as well.
The following nine practices I wrote on an index card that I brought with me to Feast as a "cheat sheet" to help keep spiritual focus!
Those who present themselves at these gatherings must first array themselves in spotless clothing, turn their faces toward the Kingdom of Abha, and then with lowliness and submissiveness enter in. 2
1. Arraying in Spotless Clothing
Whenever possible I've tried to dress well, a cut above normal daywear, out of respect for the occasion. (Growing up, my mom urged me to dress as if I were meeting Abdu'l-Baha.) There is something about the idea of arraying oneself that starts to make everything feel sacred. It is not the same as simply getting dressed! And spotless clothing is such a gracious and universal standard, as well as an invitation for mindfulness.
2. Turning my Face Toward the Abha Kingdom
See if you can set aside a few moments before Feast for meditation. As part of my commitment to follow the guidance as specifically as I could I faced the Qiblih (my personal interpretation of turning toward the Abha Kingdom) and took about 20 minutes to breathe, pray and try to free my heart and mind–more about that later!
3. Entering with Lowliness and Submissiveness
There's an amazing invitation to mark a transition between ordinary life and the sacredness of Feast in Abdu'l-Baha's words to set our feet "in the gathering place" with "devotion and humility". Whether that gathering place is a public park, Baha'i Center or private home, as mine was, it can be inspiring (and indeed humbling) to think about our feet crossing in to a holy space.
… when you present yourselves in the meetings, before entering them, free yourselves from all that you have in your heart, free your thoughts and your minds from all else save God, and speak to your heart. 3
4. Freeing my Heart and Mind
In my devotions before Feast or during the devotions at Feast, I tried to speak to my heart. Have you ever done that? To free ourselves of all else save God? I considered the routine flow of thoughts and attachments in life and let them pass away. If this is as challenging for you as it is for me, perhaps you can pray for assistance. Do your best and trust there is no "right" way– only your prayerful best effort in the moment.
… when the friends have the intention of entering in these meetings and assemblies, they must first make the purpose pure, disengage the heart from all other reflections, ask the inexhaustible divine confirmation and with the utmost devotion and humility set their feet in the gathering-place. 4
5. Asking for Divine Confirmations
Sometimes I take for granted that "inexhaustible divine confirmation" is not only something we can ask for but are encouraged to! Imagine walking in to Feast (or moving through life) knowing that in accordance with Abdu'l-Baha's counsel you have prayed for inexhaustible divine confirmations! After all, "He is the prayer hearing, prayer answering God."
Each one of you must think how to make happy and pleased the other members of your Assembly, and each one must consider all those who are present as better and greater than himself, and each one must consider himself less than the rest. Know their station as high, and think of your own station as low. Should you act and live according to these behests, know verily, of a certainty, that that Feast is the Heavenly Food. That Supper is the "Lord's Supper"! I am the Servant of that gathering. 3
6. Considering All as Better and Greater than Yourself
Having familiarized myself with the Writings about Feast and attempting to live them out I could have fallen in to a trap of judging others for not acting in perfect accordance with my interpretations. Instead I knew my spiritual responsibility was simply to see the greatness in everyone – it wasn't hard to do!
7. Thinking of How to Make Happy and Pleased Everyone Present
Can you imagine what Feast would be like if everyone did this to their fullest extent? For me, this was joyful to practice. It provided clear focus and helped take attention off myself. Coupled with the following principal it led to simple expressions of love, helpfulness and genuine gladness to see people. As the Master said, "the key to self mastery is self-forgetting"! 5
At these meetings, there should be no extraneous conversation whatever. Rather, the assemblage should confine itself to reading and reciting the Holy Words, and to the discussion of matters relating to the Cause of God, expounding, for example, conclusive proofs and arguments, and the Writings of the Best Beloved of mankind. 2
8. No Extraneous Conversation
This is an intriguing exhortation. It's also a challenge because when we see beloved community members it's natural to want to talk and ask people about their lives. For this experiment I kindly tried to save extraneous conversations for the social portion maintaining focus on the spiritual nature of Feast. Consequently, I said a lot less and listened more deeply.
They must conduct themselves (in these Feasts) with the greatest dignity and consideration, chant divine verses, peruse instructive articles, read the Tablets of Abdu'l-Baha, encourage and inspire each other with love for the whole human race, invoke God with perfect joy and fragrance, sing the verses, glorifications and praises of the Self-subsistent Lord and deliver eloquent speeches. 6
9. Encouraging Benevolent Pursuits and Inspire Love for the Human Race
Of course, speaking and contributing to consultation is an important responsibility at Feast. This part of Feast creates a loving space for frank discussion as we all look for opportunities to encourage individual initiative and affirm the capacities of others.
It's astounding how sometimes an internal change transforms the world around us. Turns out, my hosts planned a special devotional program and my heart was primed to be open and receptive. I felt so much love for everyone! Sometimes it takes action to feel the extent of our own love (for each other, the Faith or God) and sometimes we need a little guidance to know what action to take. I'm still learning what this "proper fashion" of Feast is, but from my own experience I can attest these nine practices allowed me to feel spiritually restored!
---
Posted by
Jacqueline Claire is all about making the world a kinder, more beautiful place and discovering every day what it means to be a Baha'i. She is an artist and blogger currently illustrating a Baha'i children's project. To see and read more visit JacquelineClaireArt.com.
"*" indicates required fields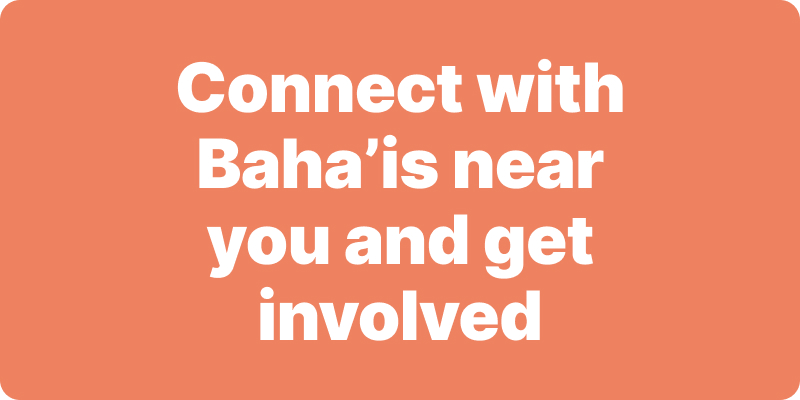 Join activities, celebrations, study groups, spiritual empowerment and education programs for young people, and more.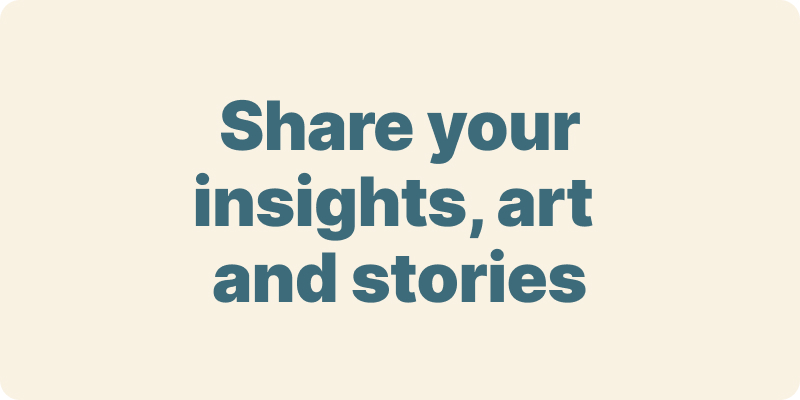 The arts and media have a critical role in how we share our community experiences. We've got resources, projects and more to help you get involved.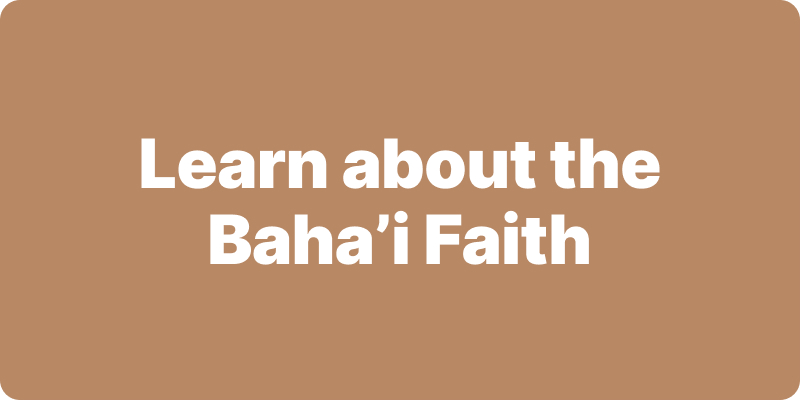 Baha'i beliefs address essential spiritual themes for humanity's collective and individual advancement. Learn more about these and more.
We acknowledge the Traditional Owners of country throughout Australia.

We recognise their continuing connection to land, waters and community. We pay our respects to Aboriginal and Torres Strait Islander people and their cultures; and to elders both past and present.
Baha'i Blog is a non-profit independent initiative
The views expressed in our content reflect individual perspectives and do not represent the official views of the Baha'i Faith.
Visit the site of the
Australian Baha'i Community
and the Baha'i Faith Worldwide