Explore
This post is featured in the following collections: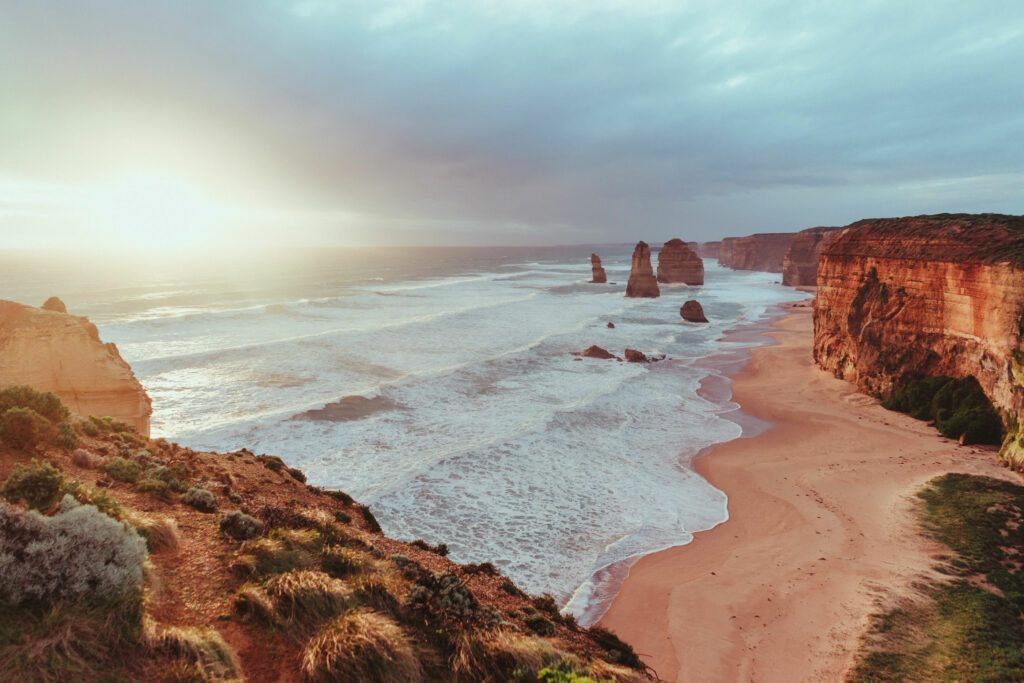 in Explore > Themes
As a proudly Australian initiative, we're excited to showcase a collection of Australian stories, music, tributes and more.
The COVID-19 pandemic stopped a lot of things, but it can't stop people from singing. The 2020 Australian Baha'i Choral Festival had to be cancelled, but the Festival has released a virtual choir video of Path of Thy Love, one of the songs originally selected to be part of the Festival program.
The concept of a "virtual choir" has been around for over a decade. Each singer records a video of themselves singing their own vocal part while they watch a video of the conductor so that all of the singers are synchronised. The individual audio and video parts are then combined into a single product, with all the videos sharing the screen and all of the audio mixed into a choral sound.
The journey of the international virtual choir video of Path of Thy Love began when the song was created by a group of Australian youth during a study circle at the grass roots level. The next step was when Skye Lotfali, one of the youth who co-wrote the song, performed it with guitar at the first Ink of Light Baha'i Writers' Festival in Brisbane, where Alan had been invited to speak about his novel, Consulting Detective. Lorraine loved the song and recorded Skye singing it. Lorraine later arranged it for choir and soloists and added it to the program for the 2020 Choral Festival. When it became clear the Festival could not go forward in person, we chose this song to be our first virtual choir video because the words in this prayer by Abdu'l-Baha felt appropriate for all the suffering in the world during the pandemic:
He is the Compassionate, the All-Bountiful! O God, my God! Thou seest me, Thou knowest me; Thou art my Haven and my Refuge. None have I sought nor any will I seek save Thee; no path have I trodden nor any will I tread but the path of Thy love.

1
The 2020 Australian Baha'i Choral Festival was to be dedicated to the centenary of the establishment of the Baha'i Faith in Australia. In early 1920, Clara (50) and Hyde (64) Dunn left their home in California to settle as the first Baha'is in Australia. They were responding to the call of Abdu'l-Baha in The Tablets of the Divine Plan, which included this passage:
If some teachers go to other islands and other parts, such as the continent of Australia, New Zealand, Tasmania, . . . most great results will be forthcoming.

2
To honour this centenary, we had asked participants of previous years' Festivals to create songs that could be included in the program for 2020. So many lovely songs were submitted, we had to defer a few to the 2021 Festival. Some of the composers created choral pieces while others created melodies which we distributed to a group of composers to arrange for choir. The selected program included thirteen new compositions by participants. We also included a song by well-loved Australian Baha'i composer and choir director Greg Parker, a setting of a Maori translation of Abdu'l-Baha's "Prayer for the Pacific Ocean" by Daniel James MacDonald and Vahid Qualls from New Zealand, and a new arrangement of a song by Dorothy Stoney that had been part of the repertoire of the first Australian Baha'i Temple choir from the 1970s.
We felt that music absolutely needed to be part of the commemoration of this important milestone in Australian Baha'i history. Baha'u'llah tells us:
We, verily, have made music as a ladder for your souls, a means whereby they may he lifted up unto the realm on high…

3
Picture what it means to be on a ladder and walking up towards the realm on high, one step at a time. In other words, when we listen to music and when we sing the word of God, our souls are climbing up that ladder. In this time of the world pandemic, we think that music is all the more needed in the world.
With this in mind, we began in the initial stages of lockdown to have online rehearsals with the Melbourne Perfect Chord Baha'i Choir, which we later opened to anyone who wanted to join. Participants from at least ten countries have joined us, although the majority are from Australia. Online rehearsals are not an adequate replacement for singing together, but we discovered that even singing "together" remotely elevates our spirits. Sometimes, we start the rehearsals being "Zoomed out" from multiple meetings, but after singing with everyone, we leave the online rehearsal uplifted and refreshed.
With the success of these rehearsals, we decided to try to make a virtual choir video. Neither of us was prepared for this because we knew it would require more extensive video and audio editing skills than we had. Alan had been learning about video editing by creating videos for five years of Choral Festival songs (all available on YouTube and Lorraine had learned about audio editing to prepare the learning tracks for the singers before each Festival. We both plunged in and learned more about our respective software. After some practise runs, Alan worked on combining the fifty videos we received and Lorraine worked on editing and mixing the fifty audio tracks.
We were able to complete the editing work in time to have the world premiere of the video streamed from the Sydney Baha'i House of Worship Facebook page on 13 September, the weekend the Festival was originally scheduled to take place. In releasing this video, we are hoping that people will see the joys of singing music together, how music can connect people from all over the world in one common goal, and how it can touch people's souls with hopefulness and a connection to their soul.
More videos dedicated to the centenary of the Baha'i Faith of Australia are on the way in the coming months, each featuring a worldwide virtual choir. Subscribe to the Australian Baha'i Choral Festival YouTube channel to be notified when they are available.
---
Posted by
Alan and Lorraine Manifold are loving life in Australia. They have a Baha'i choir in Melbourne, 'Perfect Chord', and are actively involved in their local Baha'i community. They're planning their second Australian Baha'i Choral Festival in Sydney, hopefully to become an annual event. But they're also finding that women's issues are quite similar here to those in other Western countries and want to do what they can to improve things. Lorraine has suffered acutely from oppression and objectification growing up in Belgium, Canada and the US. Alan has been deeply involved for many years providing diversity education and training.
"*" indicates required fields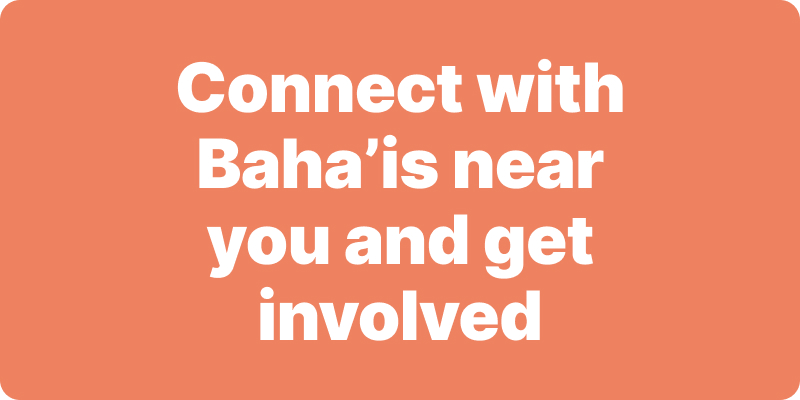 Join activities, celebrations, study groups, spiritual empowerment and education programs for young people, and more.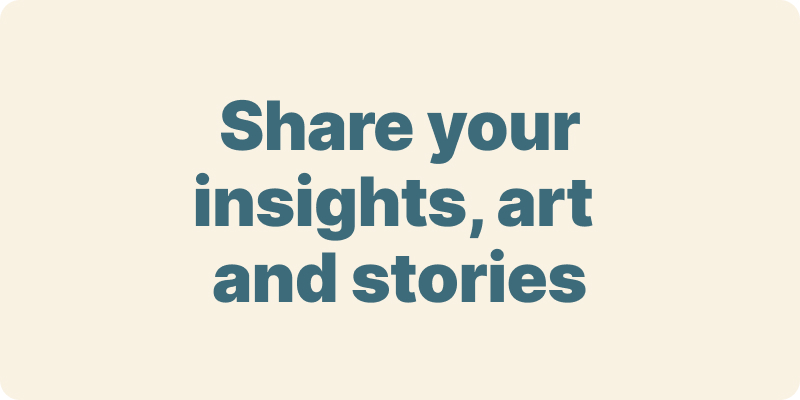 The arts and media have a critical role in how we share our community experiences. We've got resources, projects and more to help you get involved.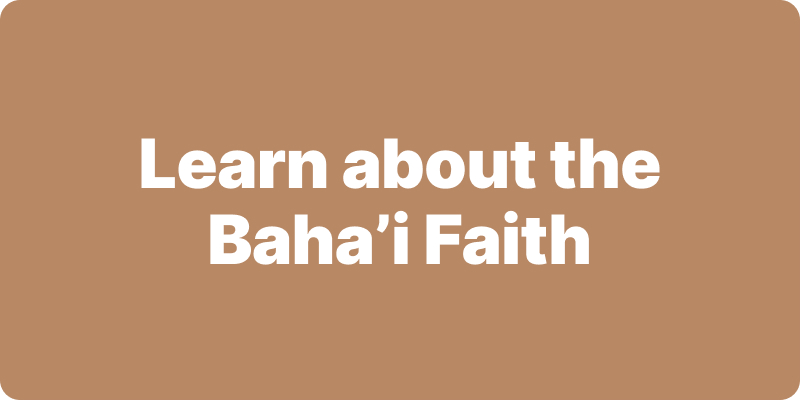 Baha'i beliefs address essential spiritual themes for humanity's collective and individual advancement. Learn more about these and more.
We acknowledge the Traditional Owners of country throughout Australia.

We recognise their continuing connection to land, waters and community. We pay our respects to Aboriginal and Torres Strait Islander people and their cultures; and to elders both past and present.
Baha'i Blog is a non-profit independent initiative
The views expressed in our content reflect individual perspectives and do not represent the official views of the Baha'i Faith.
Visit the site of the
Australian Baha'i Community
and the Baha'i Faith Worldwide