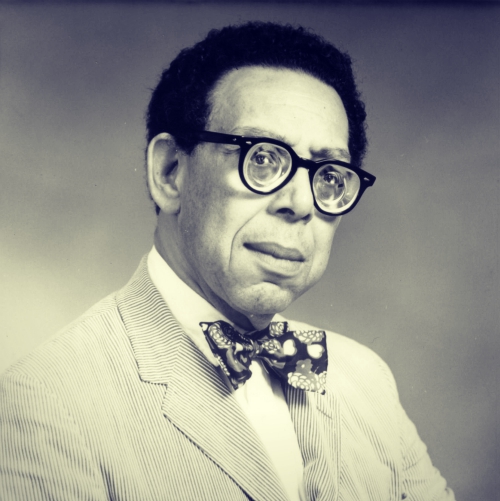 Poetry and the literary arts hold special significance in the Baha'i writings. Some early Baha'is sent poetry to Abdu'l-Baha and here is an excerpt of a Tablet sent in reply:
O thou maid-servant of God! Thy poetry was received. The context was elegant. The words were eloquent and the theme, the Manifest Light. Consequently, it was highly appreciated. Endeavor, so far as it is possible for thee, that day by day thou mayest string the pearls of poesy with sweeter rhythm and more eloquent contents, in order that it may become conducive to the perpetuity of thy name in the spiritual meetings. Upon thee be greeting and praise! 1
In this article I attempt to pay tribute to a Robert Hayden, a Baha'i who made outstanding contributions to the art of poetry.
Hayden was born in 1913 and like many African-Americans living in this time, his parents lacked formal education. His parents separated when he was an infant and Robert spent his youth with a foster family who were friends of his mother while she looked for work. His eyesight was found to be poor while he was attending preschool and once he was provided with glasses he began reading anything available to him. After finishing school Hayden did not have enough funds to pursue higher education, but a social worker helped him obtain a scholarship to attend a university, and this was the starting point which allowed him to embark on his career as a poet and academic.
Robert became a Baha'i in 1943, having been taught about the Baha'i Faith by Dorothy Baker, among others, and he was soon elected onto Local Spiritual Assemblies. Interestingly he felt that it was through his poetry that he could best serve the Faith, and he would introduce Baha'i principles when he gave poetry readings rather than giving talks specifically on the Baha'i Faith. I believe this is quite an instructive example of how we can avoid the false dichotomy which can often arise when we are trying to consider how we can balance our professional and personal interests with our service to the Faith. For Robert, these were really not separate things and he embodied this idea expressed by Abdu'l-Baha in Paris Talks:
… all effort and exertion put forth by man from the fullness of his heart is worship, if it is prompted by the highest motives and the will to do service to humanity. 2
Hayden also exemplified the Baha'i counsel to achieve excellence in all things, which Baha'u'llah expressed in these words:
Strain every nerve to acquire both inner and outer perfections, for the fruit of the human tree hath ever been and will ever be perfections both within and without. It is not desirable that a man be left without knowledge or skills, for he is then but a barren tree. Then, so much as capacity and capability allow, ye needs must deck the tree of being with fruits such as knowledge, wisdom, spiritual perception and eloquent speech. 3
Some of Robert's professional achievements demonstrate the extent to which his tree was decked with eloquent speech.
In 1966 the First World Festival of Negro Arts was held in Senegal, a West African country, and Hayden won the inaugural award for English poetry for his book A Ballad of Remembrance. 4 Robert did not visit Senegal to attend the ceremony, but when the President of Senegal was in New York the following year he presented it to Robert. 5 A primarily French-speaking country in Africa honoring an American for poetry written in English seems quite an endorsement for the unifying power that poetry can have.
In 1976 Robert was appointed as the first African-American Consultant in Poetry to the Library of Congress, a national position responsible for promoting appreciation for poetry in the United States (a position now commonly referred to as the United States Poet Laureate) and he served in the role until 1978. 6 Robert's service in this role is highly interesting in light of the quote from Abdu'l-Baha in the beginning of this article which encouraged the development of skills in writing poetry. How appropriate for a Baha'i to be engaged with promoting poetry on a national level!
You may have noticed I have not attempted to describe Hayden's poetry itself, focusing instead on his life and career. This is because I believe any descriptive language I could try and employ would pale in comparison to the poetry itself. Instead, here is one of Hayden's poems titled Frederick Douglass:
When it is finally ours, this freedom, this liberty, this beautiful

and terrible thing, needful to man as air,

usable as earth; when it belongs at last to all,

when it is truly instinct, brain matter, diastole, systole,

reflex action; when it is finally won; when it is more

than the gaudy mumbo jumbo of politicians:

this man, this Douglass, this former slave, this Negro

beaten to his knees, exiled, visioning a world

where none is lonely, none hunted, alien,

this man, superb in love and logic, this man

shall be remembered. Oh, not with statues' rhetoric,

not with legends and poems and wreaths of bronze alone,

but with the lives grown out of his life, the lives

fleshing his dream of the beautiful, needful thing. 7
I hope I have succeeded in conveying in part the ideal way in which Hayden drove himself to reach excellence in his field, and then achieved synergy between his artistic and professional pursuits and his activity in the Baha'i community.
---
Biographical details without citation drawn from obituary published in Baha'i World, Volume 18, pp 715-717
Posted by
Ben is a young Baha'i with an interest in history.
"*" indicates required fields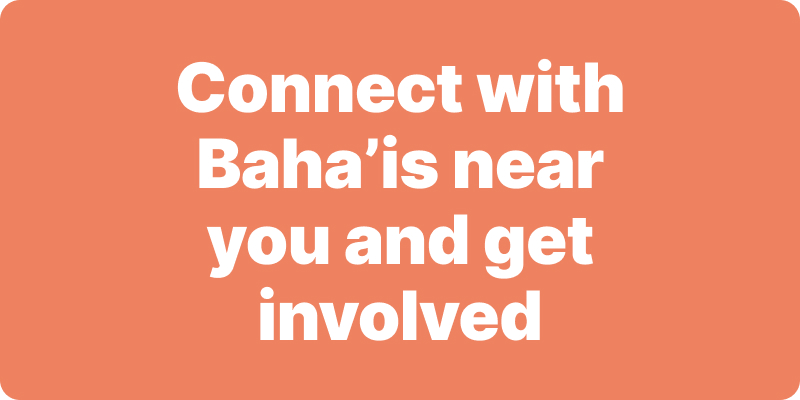 Join activities, celebrations, study groups, spiritual empowerment and education programs for young people, and more.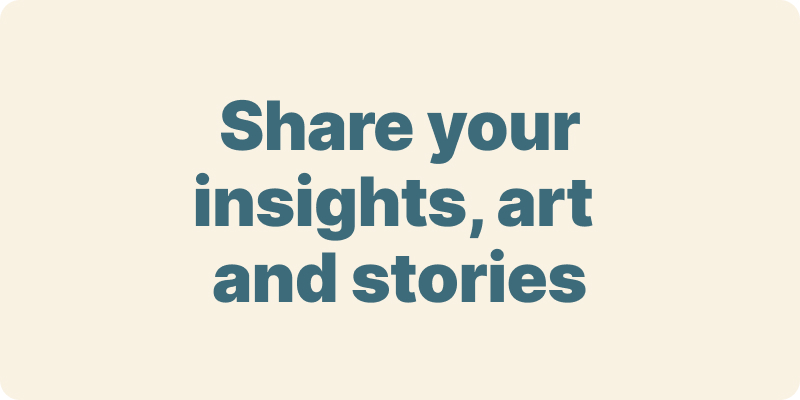 The arts and media have a critical role in how we share our community experiences. We've got resources, projects and more to help you get involved.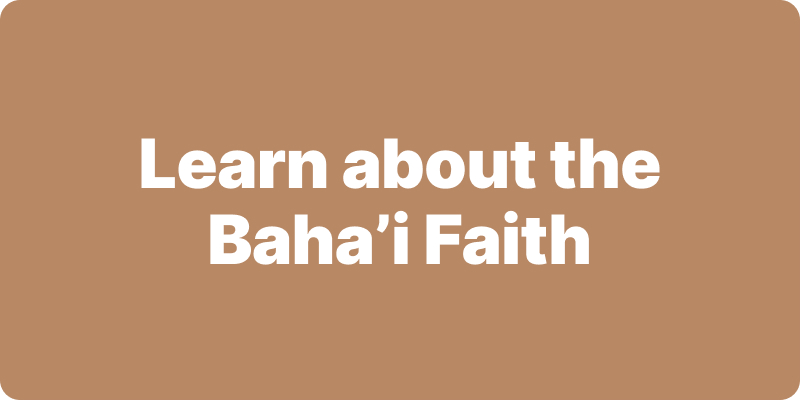 Baha'i beliefs address essential spiritual themes for humanity's collective and individual advancement. Learn more about these and more.
We acknowledge the Traditional Owners of country throughout Australia.

We recognise their continuing connection to land, waters and community. We pay our respects to Aboriginal and Torres Strait Islander people and their cultures; and to elders both past and present.
Baha'i Blog is a non-profit independent initiative
The views expressed in our content reflect individual perspectives and do not represent the official views of the Baha'i Faith.
Visit the site of the
Australian Baha'i Community
and the Baha'i Faith Worldwide